The history of Justabouta Ranch and Team JR goes back to 2002 when Dale and Teri were married. After a year in Alberta, they decided to move back to Saskatchewan. They were offered a place to rent west of Hanley, and in November of 2003 they opened for business. In the spring of 2006 the owners approached Dale and Teri with the opportunity to purchase the place they had fallen in love with. The home quarter and an adjacent quarter were purchased. Dale and Teri felt that a half section of land didn't really qualify them as a ranch, hence the name Justabouta Ranch.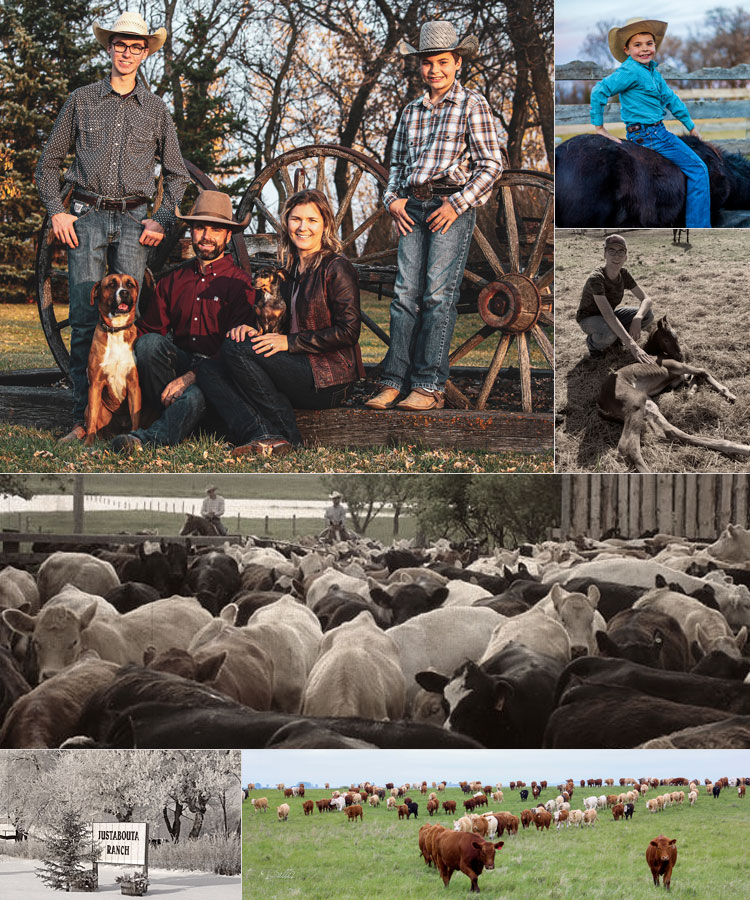 With two stallions on the ranch now, Justabouta Ranch has also started a successful breeding program wiith new foals arriving yearly. With a training program already established the addition of a breeding program was a perfect complement.
Once acquiring ownership they went to work building an indoor arena, renovating the barn, and building pens to better suit their needs as a training facility and custom grazing operation. Since 2006 six adjoining quarters of land were purchased and Justabouta Ranch now operates off of two full sections of land. They graze 400 yearlings during the summer and winter 100 calves. This allows them to have cattle all year round to train horses on.
Since 2002, team JR also grew with the addition of a son, Caleb in May 2005, and a second son, Westin, in January of 2009. Both boys love ranch life, riding horses, playing with dogs and entertaining anyone who happens to stop in. They both regularly attend most of the shows and have accustomed themselves to life on the road, even following their father's footsteps by showing a handful of times themselves.